History
 The History Place
In 1340, stood at 55 rue des Archives and 2 street Haudriettes, a mansion which then extended from both sides of the street "Big Yard", these two parts being joined a gallery of arcades.
He belonged to the DUKE OF BERRY who gave in 1388 to his son the Count of Savoy, and in 1454 to JEAN DE MONTAIGU.
It then became the property ETIENNE DU Poncher, Bishop of Tours, CLAUDE OF LORRAINE, Duke of Aumale (1564), then the CARDINAL WAY, LOUIS DE LORRAINE, Abbot (1611) Saint-Denis.
Cardinal de Retz, commendatory abbot of Saint-Denis, sold it in 1661 to FEVRE OF THE OLIVIER ORMESSON. It remained in the family until 1740, when the Treasury Guard rebuilt by the famous OPPENHORDT. BROCADE BARILLAN bought it in 1763 and his heirs sold it in 1780 SECRETARY OF THE KING.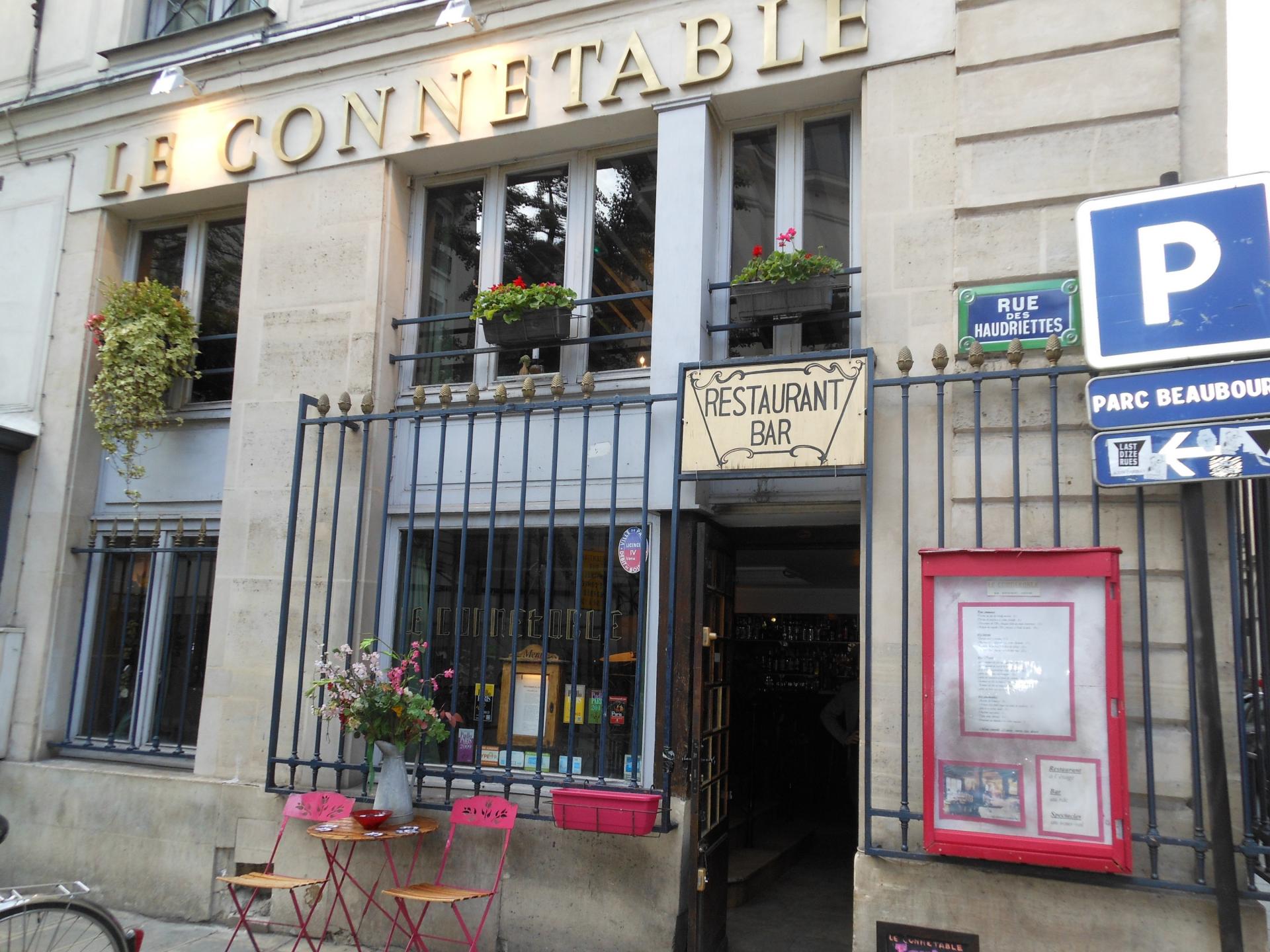 The Historical District
The Marais is a former marshland.
In the early seventeenth century, after the construction of the Place des Vosges, this area hitherto device becomes the place of residence of the Parisian nobility.
Many mansions are built, many of which remain today, including the constable where it remained the Cardinal de Retz. The mid-eighteenth century the area was deserted by the Parisian elite in favor of the Faubourg Saint-Honoré and the Faubourg Saint-Germain offer more space.The French Revolution ended hunt wealthy owners. The area is therefore occupied by a population of artisans and workers who occupies the old hotel and built workshops in the old courtyards.
Major refurbishments of nineteenth-century Paris affect little neighborhood that retains its narrow streets, but many quality buildings are gradually destroyed. In 1969, André Malraux launch a backup program and conservation that continues today. The conservation area is now, thanks to its beautiful buildings, frequented by tourists and sought after by the wealthy classes. Many museums are installed, including the Museum of Hunting and The National Archives faces at Connetable.